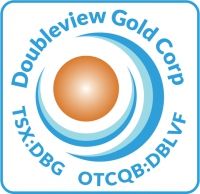 Vancouver, BC, May 8, 2023 – (ACN Newswire via SEAPRWire.com) – Doubleview Gold Corp. (TSXV: DBG) (OTCQB: DBLVF) (FSE: A1W038) (the "Company or "Doubleview") is pleased to announce assay results of Hat Project drill holes H038 to H 043. The Hat Project is a large alkalic copper-gold porphyry-type deposit located in northwestern British Columbia that since 2011 has been explored by Doubleview utilizing technical surveys and diamond drilling operations.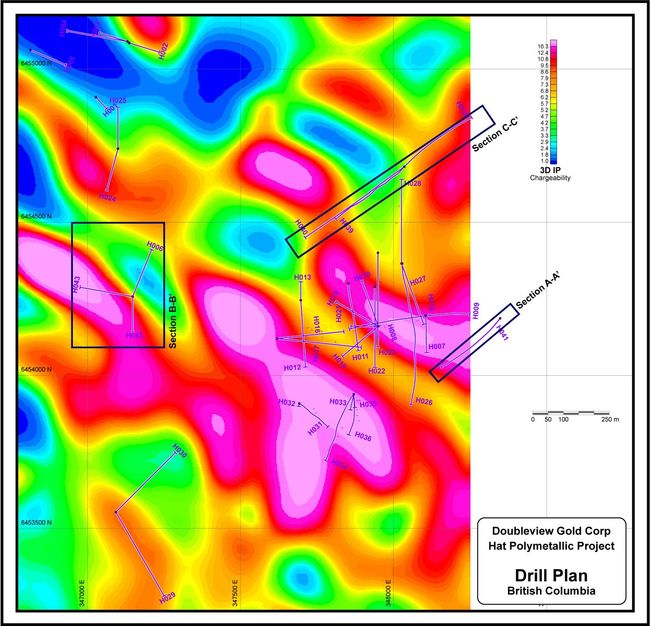 Figure 1. Drill PLAN MAP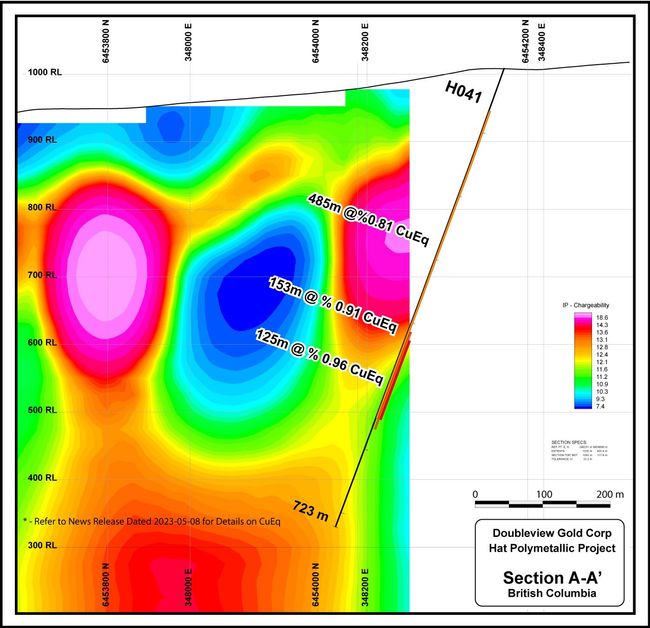 Figure 2. Section A – A'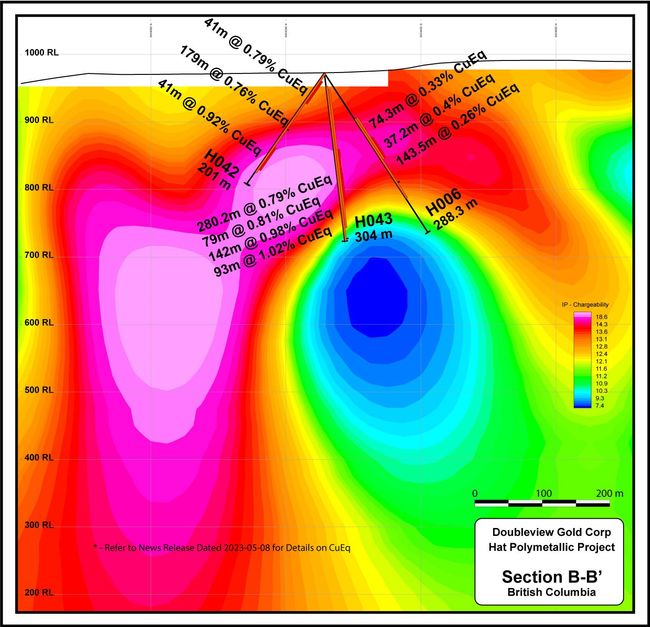 Figure 3. Section B – B'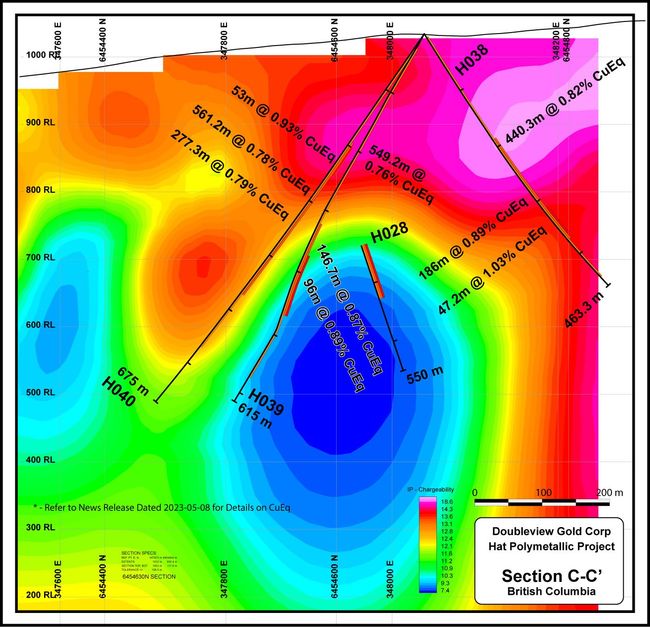 Figure 4: Section C – C'
Hat Property surveys and drilling have largely been focused to the Lisle copper-gold-cobalt-scandium mineral zone. Principal minerals are chalcopyrite, pyrite and magnetite hosted in volcaniclastic and gabbroic formations. The Lisle Zone has indicated dimensions of approximately 2.7 km by 1.7 km and is still being delimited laterally and at depth.
Drill holes H038, H039 and H040 explored north extensions of the Lisle Zone. Hole H041 explored the far east extension of the Lisle Zone. Holes H042 and H043 explored west extensions. Assays are summarized as follows:
North side of the Lisle Zone:
– Drill hole H038 intercepted 440.3 meters* with 0.82% Cu Equivalent** from surface, including 186.0 meters with 0.89% CuEq.
– Drill hole H039 intercepted 549.2 meters with 0.76% Cu Eq from near surface, including 146.7 meters with 0.87% CuEq.
– Drill hole H040 intercepted 561.2 meters with 0.78% Cu Eq from near surface, including 277.3 meters with 0.79% CuEq.
East side of the Lisle Zone:
– Drill hole H041: intercepted 485.0 meters with 0.81% Cu Eq from 66m depth, including 125.0 meters with 0.96% Cu Eq.
West side of the Lisle Zone:
– Drill hole H042: intercepted 179.0 meters with 0.76% Cu Eq from surface, including 49.0 meters with 0.92% Cu Eq.
– Drill hole H043: intercepted 280.2 meters with 0.79% Cu Eq from near surface, including 149.0 meters with 0.98% Cu Eq.
Note: (*) Drill hole intercepts are presented as drilled. The company does not have sufficient information to provide true deposit dimensions.
Drill hole locations are shown in Figures 1, 2, 3 and 4 and coordinates and other location details are presented in Table 1. Significant intercepts are presented in Table 2 and discussed below.
Farshad Shirvani, Doubleview's president and CEO, comments that "Certain metals, including copper, cobalt, silver, PGMs and scandium, have been identified as strategically important in the development of non-fossil fuel technology related to mitigation of climate change. Doubleview's polymetallic Hat property may become a significant source of strategically important metals. Assay results have shown many long intervals of elevated values of copper, cobalt, scandium and other critical metals, potentially making it a unique and valuable domestic resource to supply scarce metals required by advanced technologies. The Company currently is conducting metallurgical research into several innovative cost effective and environmentally friendly low temperature extraction processes that we believe will make Doubleview's Hat project an important source of critical metals that are vital to the growth and evolution of Canada's climate-related initiatives".
TABLE 1. Drill Hole Data
https://www.acnnewswire.com/docs/Multimedia/20230508.Doubleview1.jpg
TABLE 2. Assay results
https://www.acnnewswire.com/docs/Multimedia/20230508.Doubleview2.jpg
Quality Assurance and Quality Control:
Given the importance of accurate assay results, extra measures are taken to ensure the quality of Hat Project assay data. As part of our QA/QC protocol, fresh sample pulps of 5% of the samples were re-assayed when results were deemed unsatisfactory. Replicate assays were conducted by a second accredited laboratory and showed possibly material variances, especially for critical metals in the Hat deposit. Confirmation work is ongoing and may result in further re-sampling and re-analysis.
The following map and sections show the location of the reported drill holes.
Figure 1. Drill PLAN MAP
https://images.newsfilecorp.com/files/8003/165172_01b4dbbd542f4abc_001full.jpg
Figure 2. Section A – A'
https://images.newsfilecorp.com/files/8003/165172_01b4dbbd542f4abc_002full.jpg
Figure 3. Section B – B'
https://images.newsfilecorp.com/files/8003/165172_01b4dbbd542f4abc_003full.jpg
Figure 4: Section C – C'
https://images.newsfilecorp.com/files/8003/165172_01b4dbbd542f4abc_004full.jpg
Doubleview maintains a website at www.doubleview.ca.
Qualified Persons:
Erik Ostensoe, P. Geo., a consulting geologist, and Doubleview's Qualified Person with respect to the Hat Project as defined by National Instrument 43-101 Standards of Disclosure for Mineral Projects, has reviewed, and approved the technical contents of this news release. He is not independent of Doubleview as he is a shareholder in the company.
Cautionary Note: Although a mineral resource estimation is currently being prepared by an independent engineering firm, no mineral resources have been estimated at the Hat Property and there is no assurance that further work will result in the Lisle Zone, or other zones if present, being classified as mineral resources.
About Doubleview Gold Corp
Doubleview Gold Corp., a mineral resource exploration and development company, is based in Vancouver, British Columbia, Canada, and is publicly traded on the TSX-Venture Exchange [TSXV: DBG], [OTCQB: DBLVF], [FSE: A1W038], [Frankfurt: 1D4]. Doubleview identifies, acquires and finances precious and base metal exploration projects in North America, particularly in British Columbia. Doubleview increases shareholder value through acquisition and exploration of quality gold, copper and silver properties and the application of advanced state-of-the-art exploration methods. The Company's portfolio of strategic properties provides diversification and mitigates investment risks.
On behalf of the Board of Directors,
Farshad Shirvani, President & Chief Executive Officer
For further information please contact:
Doubleview Gold Corp
Vancouver, BC Farshad Shirvani
President & CEO
T: (604) 678-9587
E: corporate@doubleview.ca
NEITHER TSX VENTURE EXCHANGE NOR ITS REGULATION SERVICES PROVIDER (AS THAT TERM IS DEFINED IN THE POLICIES OF THE TSX VENTURE EXCHANGE) ACCEPTS RESPONSIBILITY FOR THE ADEQUACY OR ACCURACY OF THIS RELEASE.
Certain of the statements made and information contained herein may constitute "forward-looking information." In particular references to the private placement and future work programs or expectations on the quality or results of such work programs are subject to risks associated with operations on the property, exploration activity generally, equipment limitations and availability, as well as other risks that we may not be currently aware of. Accordingly, readers are advised not to place undue reliance on forward-looking information. Except as required under applicable securities legislation, the Company undertakes no obligation to publicly update or revise forward-looking information, whether as a result of new information, future events or otherwise.
To view the source version of this press release, please visit https://www.newsfilecorp.com/release/165172
Copyright 2023 ACN Newswire. All rights reserved. (via SEAPRWire)