HONG KONG, Feb 22, 2023 – (ACN Newswire via SEAPRWire.com) – The Hong Kong Trade Development Council (HKTDC) welcomes the Hong Kong Special Administrative Region (HKSAR) 2023-24 budget, which allocates additional funding of HK$550 million over five years to the HKTDC to help Hong Kong enterprises seize opportunities arising from the Belt and Road Initiative (BRI) and Guangdong-Hong Kong-Macao Greater Bay Area (GBA) development as well as tapping into emerging markets and stepping up global promotional efforts.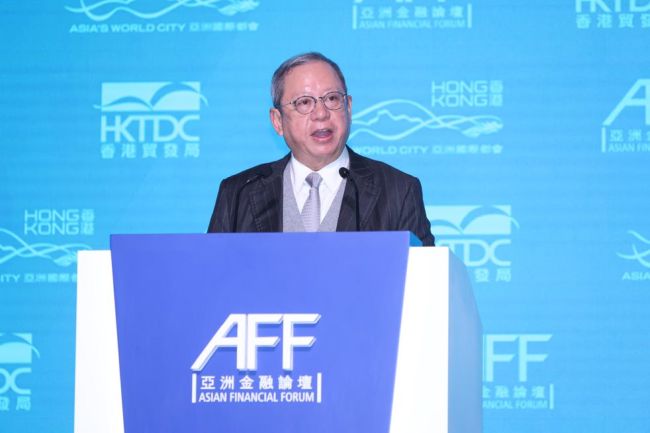 HKTDC Chairman Dr Peter K N Lam delivers opening remarks at the Asian Financial Forum 2023. HKTDC will organise mega events in Hong Kong, Mainland China and key overseas markets to attract investment and talents, creating business opportunities for the city.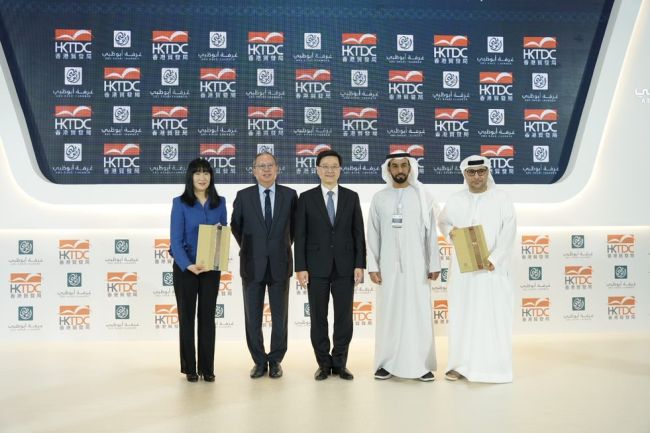 HKSAR Chief Executive Mr John Lee led a week-long mission to the Middle East in February 2023, during which 13 MoUs were signed, including three MoUs for the HKTDC – with Abu Dhabi Chamber of Commerce and Industry, Dubai Chamber and Invest in Sharjah.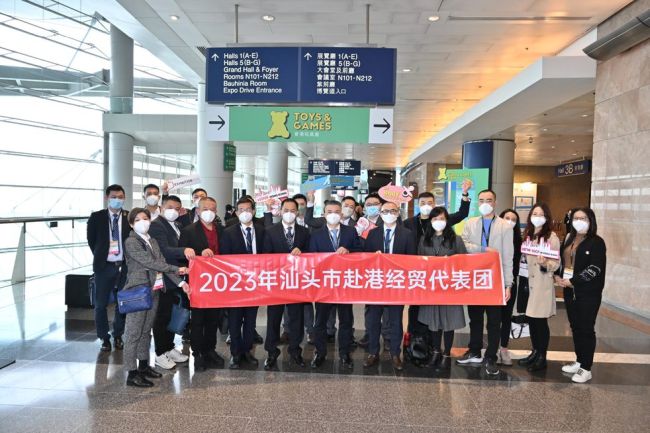 In the coming months, the HKTDC will organise more than 10 large-scale exhibitions and conferences in Hong Kong, welcoming many exhibitors and buyers from Mainland China and overseas.
HKTDC Chairman Dr Peter K N Lam said: "We are grateful for the support from the Financial Secretary. The HKTDC will fully support these measures to continue to strengthen Hong Kong's role as an international business centre, tell the good stories of Hong Kong and capitalise on the city's distinctive advantages of enjoying strong support from the Motherland, while being connected to the world. Covering a wide range of industries, the HKSAR 2023-24 budget facilitates Hong Kong's economic revitalisation and reflects the HKSAR Government's commitment to realise high-quality economic development. The HKTDC will work closely with the HKSAR Government to create new opportunities for different industries and help them capitalise on national development, enabling them to diversify and grow on the road to recovery."
Market expansion through HKTDC events
Dr Lam added that the HKTDC has been helping Hong Kong businesses expand to new markets over the years, especially the vibrant BRI countries, Regional Comprehensive Economic Partnership (RCEP) economies and GBA, and will continue to engage in a series of promotional activities to support growth aspirations of businesses.
These include product-focused SmartHK and product-focused ChicHK in the GBA in May, while we will promote the Hong Kong brand and its many advantages in Thailand in July with our Think Business, Think Hong Kong campaign.
In addition, the HKTDC will set up a Hong Kong pavilion in major trade events in Mainland China, such as the China International Consumer Products Expo in Hainan in April and China International Import Expo in Shanghai in November. The HKTDC will help local businesses explore emerging markets through business missions.
Promote high-quality development
The 2023-24 budget aims to promote high-quality economic growth that matches with national development strategies, focusing on areas, such as finance, sustainable development, innotech and biotech.
Dr Lam added that these are the Council's promotional focuses and will cover these elements in HKTDC's flagship events, including the Asian Financial Forum, the inaugural InnoEx, Asian Summit for Global Health as well as Belt and Road Summit and Asian Logistics, Maritime and Aviation Conference. The HKTDC will also cover green economy and sustainability in its SME support schemes.
Dr Lam concluded: "Reducing profits tax, extending the SME Financing Guarantee Scheme and enhancing the BUD Fund will help ease operational pressures of local businesses, especially SMEs. Driving development through innovation and technology and green transformation will help diversify our economy and support local businesses expand to new markets and seize new opportunities. The HKTDC will continue to play a pivotal role in Hong Kong's road to recovery."
Success stories
– E-commerce boom drives data demand https://hkmb.hktdc.com/en/p14wwkDp/tech-amp%3B-innovation/E-commerce-boom-drives-data-demand
– AI spots flaws in floors https://hkmb.hktdc.com/en/mtlENVFW/tech-amp%3B-innovation/AI-spots-flaws-in-floors
– Robots transform surgery https://hkmb.hktdc.com/en/1X0ALR1Q/tech-amp%3B-innovation/Robots-transform-surgery
– Gateway to growing Latin market https://hkmb.hktdc.com/en/2VZiy1mM/market-opportunities/Gateway-to-growing-Latin-market
– New play on pork https://hkmb.hktdc.com/en/8GfQR7g7/entrepreneurship/A-new-play-on-pork
– Photo Download: https://bit.ly/3jVDTxT
About HKTDC
The Hong Kong Trade Development Council (HKTDC) is a statutory body established in 1966 to promote, assist and develop Hong Kong's trade. With 50 offices globally, including 13 in Mainland China, the HKTDC promotes Hong Kong as a two-way global investment and business hub. The HKTDC organises international exhibitions, conferences and business missions to create business opportunities for companies, particularly small and medium-sized enterprises (SMEs), in the mainland and international markets. The HKTDC also provides up-to-date market insights and product information via research reports and digital news channels. For more information, please visit: www.hktdc.com/aboutus. Follow us on Twitter @hktdc and LinkedIn.
Media enquiries
Please contact the HKTDC's Communication and Public Affairs Department:
Beatrice Lam, Tel: +852 2584 4049, Email: beatrice.hy.lam@hktdc.org
Sam Ho, Tel: +852 2584 4569, Email: sam.sy.ho@hktdc.org
Copyright 2023 ACN Newswire. All rights reserved. (via SEAPRWire)